Jupiter Upstream Ion Acoustic Waves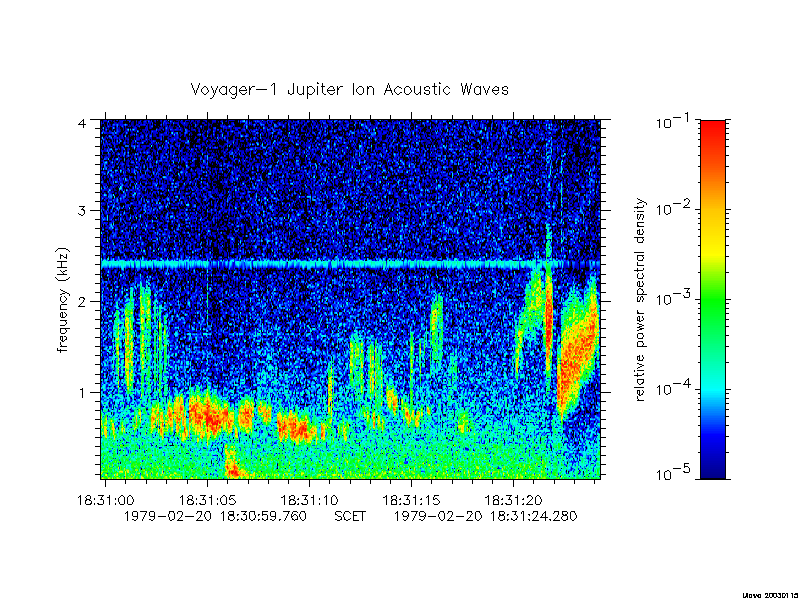 Click to play audio.
Jupiter Upstream Ion Acoustic Waves
The Voyager 1 plasma wave instrument recorded these signals while still over 14 million km from Jupiter, far upstream in the solar wind ahead of Jupiter's magnetosphere. These ion acoustic waves are a close analogy to sound in the atmosphere with longitudinal oscillations propagating through the plasma environment much like pressure waves through the air, except that long-range electrostatic forces transfer the energy rather than collisions. The energy that drives these waves ultimately comes from the collision of the super-sonic solar wind with the planet's massive magnetosphere.

Return to "Favorite Sounds" page